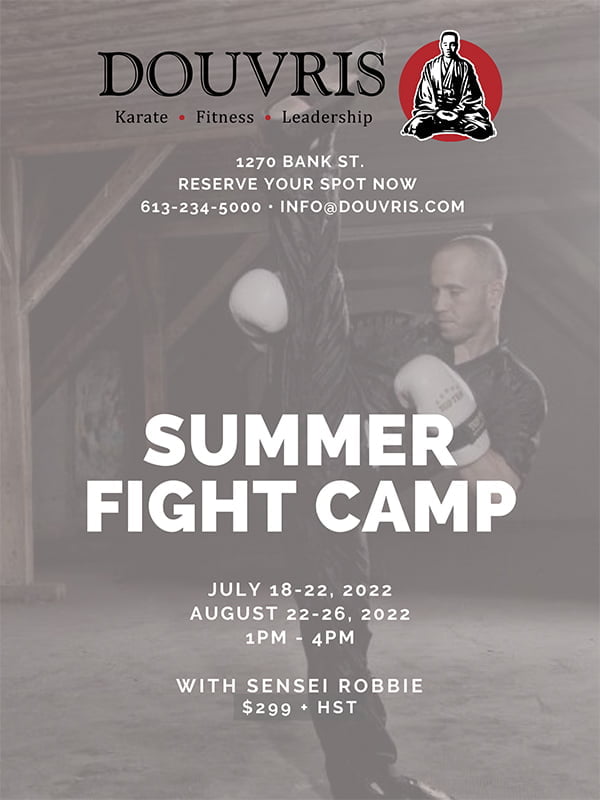 This camp is tailored for intermediate and advanced karate members.
In this special camp, Robbie Lavoie will help you fine-tune your competitive skills and take you to the next level.
We will be running two fight camps this summer at Bank Street during the weeks of July 18-22 & August 22-26.
The cost is $299 +HST. Spots are limited.
To sign-up please email us at info@douvris.com or call 613-234-5000.