Inclusivity at Douvris Martial Arts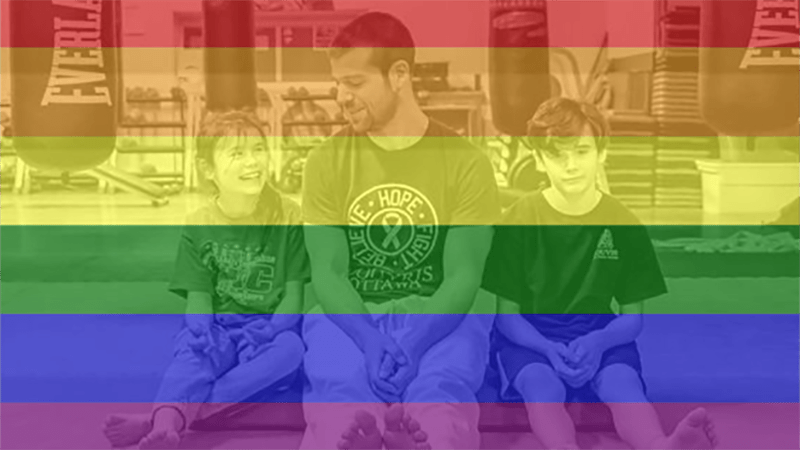 Inclusivity refers to the acceptance of those around you for who they are as a person. Inclusivity can relate to how one looks or dresses, what or who one likes, one's flaws or feats, and more. At Douvris Martial Arts, inclusivity is something that is prevalent and deeply encouraged each and every day both inside and outside the dojo.
Establishing a Safe Dojo Space for All
The word 'safe' can mean something different from person to person. As a whole, we aim to establish this by creating a space in which all are valued, respected, and recognized for all that they are.
The dojo welcomes people of all ages, including young children and youths. Like most young people, they too are shaping into the person that they are meant to be just one day at a time. By partnering with an organization such as Ten Oaks Project and opening the conversation to all members on the floor, we hope to create a space in which people feel that they are safe and can learn.
Establishing a safe dojo space for all is something that is two-fold. First, as mentioned above, it is very important to open up the conversation and make it clear to students that they can always come to the dojo with any matters that they may want to talk about. This is done through establishing conversational trust and continuing to educate. However, cementing and maintaining a strong foundation of inclusivity among all students is equally important.
"Students in our dojo are on this journey together."
When it comes to martial arts as a whole, there is a certain level of respect and trust when training with others. When exercising techniques, you have to have trust in your partner that they will have the control, focus, and understanding to work with you and ensure that nobody gets hurt. Although referred to in a physical sense, this too is true in a mental sense.
Students in our dojo are on this journey together. We celebrate each other's successes but are also there to support each other's challenges. This too stems from the core root of accepting people for all that they are, both inside and out.
Demonstrating Inclusivity Through Partnerships
Douvris Martial Arts is a proud supporter of many compelling charities and organizations each year. For the month of June, we have partnered with Ten Oaks Project, an inspiring organization that helps to connect children and youth from 2SLGBTQ+ (two-spirit, lesbian, gay, bisexual, trans, queer) identities, families, and communities. This is just one way to support our mission to welcome, support, and educate.
Students have the ability to purchase pride patches and t-shirts which can be worn both inside and outside the dojo. All proceeds of which will be provided to the Ten Oaks Project and their initiative to send children to summer camp.
Note: You can order your badge or t-shirt by emailing us at info@douvris.com or by purchasing one (or both) at our front desk.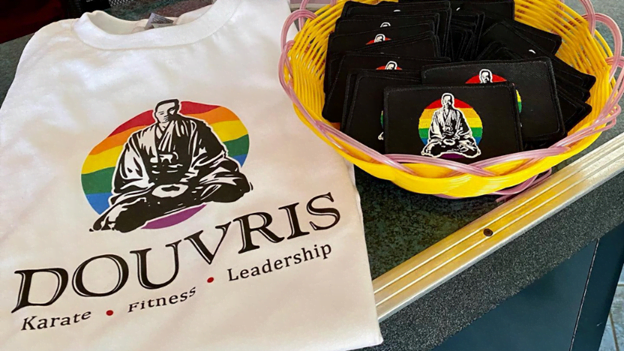 Final Notes
At Douvris Martial Arts, we encourage many elements that can help in one's character development both inside and outside the dojo. However, inclusivity is of utmost importance. By doing so, we are able to support, educate, and establish a truly inclusive and safe space for all dojo members. You can learn more about our tykes, kids, youth, and adult martial arts programs here.
Please note this article is based on our own thoughts and has not been formally approved by a healthcare or fitness professional.