Douvris Black Belt Master Class
posted on: November 2, 2022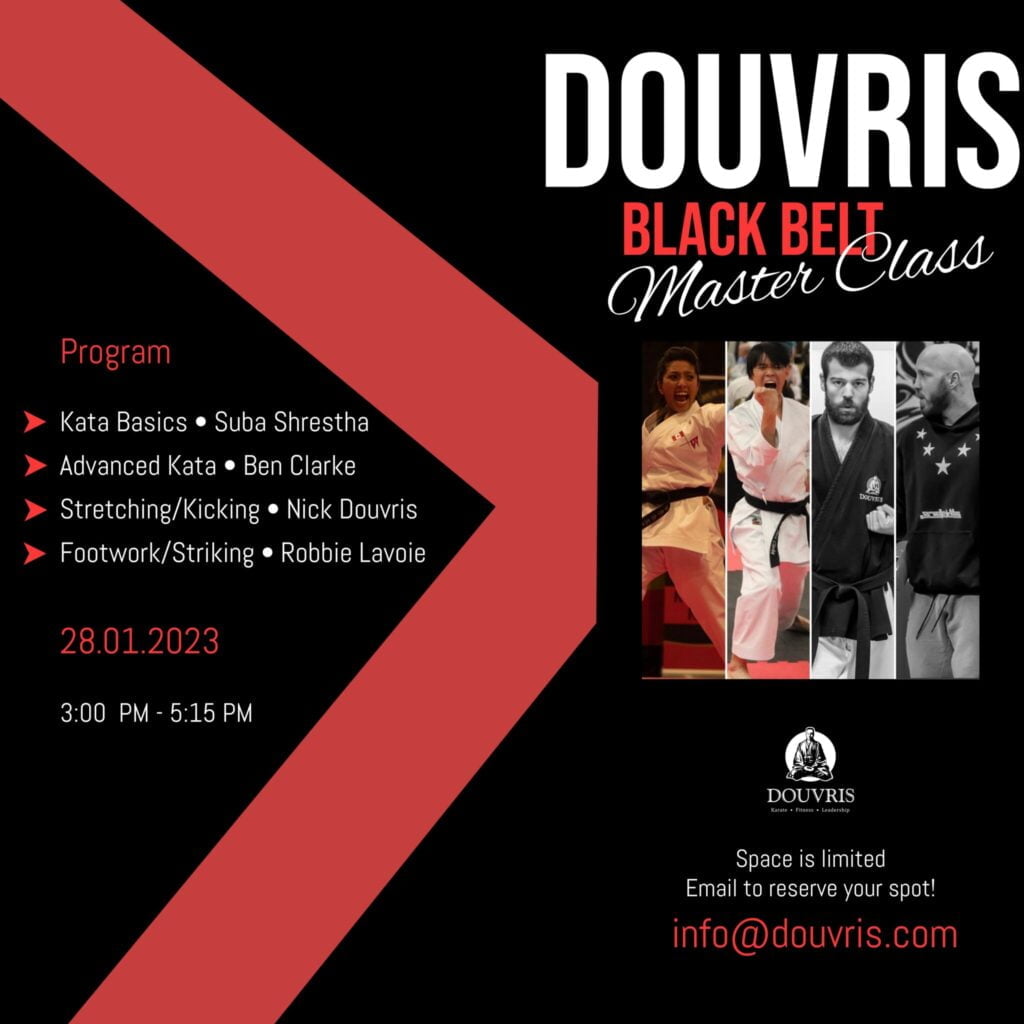 All Douvris Black Belts from our 9 Ottawa dojos are welcome to join us for our Douvris Black Belt Master Class!
Details: Saturday, January 28, 2023, from 3:00 pm to 5:15 pm.

Program:
Kata Basics – Suba Shrestha
Advanced Kata – Ben Clarke
Stretching/Kicking – Nick Douvris
Footwork/Striking – Robbie Lavoie
Space is limited. Email us to reserve your spot at info@douvris.com.