posted on: October 1, 2019
This October – we are the DOUVRIS PINK ARMY!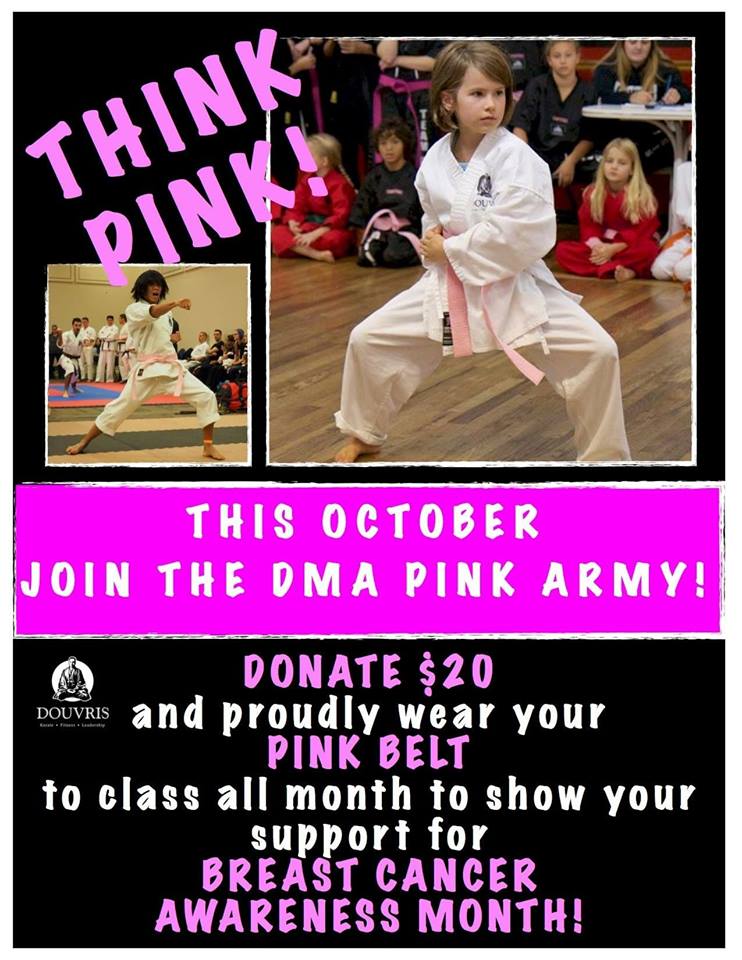 THE DOUVRIS BARRHAVEN PINK ARMY IS BACK!!
For the 2nd year in a row you can catch your Sensei's rocking their BEAUTIFUL Pink Gi's!
Who knew they looked so good in Pink! 😉
October is Breast Cancer Awareness Month and Douvris Barrhaven will be supporting the cause throughout the whole month!
Great news! If you would like to participate and help support this great cause you can!
Pink Belts will be available at the Front Desk for a minimum donation of 20$! All proceeds will be going to support this great cause.
Already have a Pink Belt from a previous year? Bring it to the Dojo and receive your "Special Stripe" after donating any amount.
Join the Douvris Barrhaven Pink Army Today!